Performance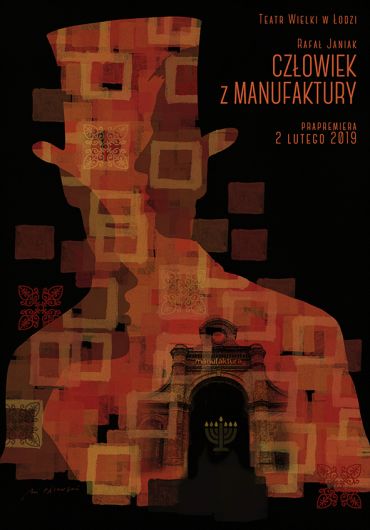 The Man from Manufaktura
Choreography:
Janina Niesobska
Author of the libretto:
Małgorzata Sikorska-Miszczuk
Date of the premiere:
2.02.2019
Producers:
On 2 February 2019 on the stage of the Lodz Grand Theatre the world premiere of the new-born opera "The Man from Manufaktura" will be held. This is an unprecedented event: The Grand Theatre with the Lodz Manufaktura Centre announced an Opera Composition Competition.
The artwork was supposed to be inspired by history of Lodz and based on the libretto written by a screenwriter, Małgorzata Sikorska-Miszczuk, playwright and screenwriter whose works have been translated into many languages and staged in Poland and abroad.

The contest was decided on 10 October 2017. The Grand Prix winner, Rafał Janiak, despite of his young age (1986), is already critically acclaimed composer, who has released plenty of compositions. Being a man of many talents, he was also entrusted with the task of conducting the orchestra.
The performance was directed by Waldemar Zawodziński, a prominent figure of The Jaracza Theatre in Lodz, where he held the post of director, art director and head of the Theatre. The one responsible for costumes is Maria Balcerak, a multiple award winner for Best Costume Design. Janina Niesobska – The Golden Masks Award Winner, associated with numerous polish Theatres is a choreographer of the performance. The originator and coordinator of the competition is Krzysztof Korwin-Piotrowski, screenwriter and director of many documentaries about famous Poles.
The jury consisted of: the dean of Vocal and Acting Performance Faculty of Lodz Music Academy Prof. Urszula Kryger Ph.D., Director of Polish National Radio Symphony Orchestra in Katowice Joanna Wnuk-Nazarowa, President of The Ludwig van Beethoven Association Elżbieta Penderecka, world-famous composer Prof. Krzysztof Penderecki (head of Jury), journalist and music critic Aleksander Laskowski, lecturer at Cracow Music Academy Maciej Tworek Ph.D. and conductor Vladimir Kiradijev.
Joanna Miklaszewska

Grand Theater Łódź
Plac Dąbrowskiego,
90-249 Łódź, Poland
telephone +48 42 647 20 00
tel./fax +4842 631 95 52